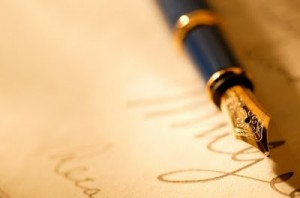 Dear (Expat) Family Caregiver,*
You may be a daughter, a son, a husband, wife or other family member of the one you are caring for.  You may have children of your own or you may not.  You may be married or single.  You may be working or you may be retired. You may be rich or poor, light-skinned or dark-skinned, young or old.
Whoever you are, I just want to say I get it.   I might not know everything about your situation, but I get how care-giving, like parenting, can be the hardest job you'll ever love.  And I get how most people will not understand what you're going through, unless they've been through a certain level of care-giving themselves.
You may feel somewhat invisible to the outside world because you spend so much time right next to or within an ear shot of the one you are caring for. You may feel guilty when you leave the house to try to seek out or spend time with new friends, most of whom don't really come around because you haven't deepened the friendships yet.    After all, why spend time with others who don't even know you that well, when someone that has known you longer, needs your help? …Right?
Yet, there is that part of  you that wants to establish that circle of support.  Most people need to connect.  However, growing up as a Third Culture Kid (TCK) or Cross Culture Kid (CCK), or being an expat adult, it's challenging to deepen (non-expat) friendships.  Seldom do friendships in a non-expat environment reach that level where you can talk about your childhood or career and friends won't think you're bragging… simply because the backdrop of your past happens to be a setting they can't relate to.   It's hard enough to find friends around whom you don't have to explain why where you were born just isn't home, why you want to move every 4 or 5 years and why you just can't stand small talk, but even harder as a caregiver with limited time…Right?
Maybe you want to have friends there for you simply because you just need to connect.  But how can you, if you feel a tugging guilt that brings you back home?  Or you're just juggling care-giving and work.. maybe in addition to parenthood and other responsibilities?  
Maybe the friends you have now aren't at that level to go to you because they expect to see you around more in order for them to come around?…  Sometimes, even if you are part of family unit, you just also need friends outside the family (which is absolutely fine, by the way)…  Am I wrong?
Maybe you can't show up as often as your counterparts to major events or regular activities.  You know… the ones that help you get that promotion, that "best" in front of "friend," that word of mouth that leads to opportunities, that reputation as a leader with accomplishments for a cause you are so passionate about, or that circle of friends as an insider….  Am I off?
But you also might always have in the back of your mind: this period of my life, when I have the chance to spend more time with a loved one as a (or even the) caregiver does not come back around, at least not for this same loved one.
You are not complaining, but may just want to know that you are not alone in this journey.
I just want to tell you right now that I get it.  You aren't alone. And you aren't invisible.  I see you, I hear you, I feel you.
Stick around and I hope to continue to meet with you here.  There are things I want to share to help you on this journey, which does not last forever. I've been there, I've made some pretty tough decisions as a caregiver for my mom, as a TCK and as a parent.  I've reached that dreaded milestone when it's the last day of care-giving as you know it, and in some ways, I'm still going through it.
My goal is to help you and help families make the most of their time together, whether it is for a temporary or long term situation.  If there is a way we, as family caregivers with a global nomad background, can meet in person, I will try to make it happen. But for now, I hope to continue to meet you and hear from you here.
Until our next hello,
Myra
* I acknowledge that this letter may not fit every caregiver's situations completely.  I hope that you will still find some information valuable in some way to the particular journey you are going through.
Please click here to find more information on Third Culture Kids, Cross Cultural Kids, expats and life stage of aging, care-giving, disability and retirement 
Please click here to find more information about the author.
© Myra Dumapias and The Last Boarding Call, 2014-2015. Unauthorized use and/or duplication of this material without express and written permission from this blog's author is strictly prohibited. Excerpts and links may be used, provided that full and clear credit is given to Myra Dumapias and The Last Boarding Call with appropriate and specific direction to the original content.